In the past 20 years, the marketing world has substantially shifted, especially in the real estate industry. As a real estate agent, your role is no longer just talking to new clients to convince them to purchase or rent a home – you also need to have a well-thought-out outreach strategy.
Of course, you could take the easy route and send automated emails out to every single potential lead out within your geo-targeted area; but this would be a grave mistake.
Why create handwritten notes?
Creating handwritten notes for clients is an important demonstration of excellent customer service. It's a thoughtful and intimate gesture that can be hard to come by in the modern age of tech-driven correspondence.
They allow you the chance to show your appreciation in more meaningful ways than a simple email or text message. It makes your client feel greatly appreciated and valued, that you care enough to take the time to sit down, take out a pen, and write them a note on personalized stationery. This level of professionalism also speaks volumes about what kind of successful real estate agent you are: you aren't afraid of going that extra mile for your clients.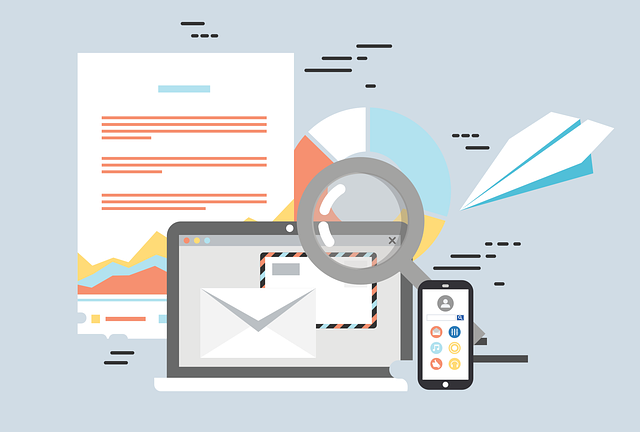 When it comes to the more tangible, hard facts, we want to emphasize this: historically, email marketing receives an average open rate of just over 22%. Handwritten letters, on the other hand, are opened over 99% of the time. These numbers make quite a bit of sense if we use some other contextual data.
In 2019, while the average office worker received more than 120 emails daily, 2017 data from the U.S. Postal Regulatory Commission says that the average American received 10 pieces of personal mail throughout the whole year.
Putting yourself in a potential client's shoes, you can imagine you'd be a lot more likely to open a piece of handwritten mail compared to another of the hundreds of emails you receive daily.
The benefits of handwritten notes for real estate agents
We've established that as a real estate marketer, your return on investment (ROI) is, by default, significantly higher when you use handwritten notes over other traditional marketing methods. But beyond these raw metrics, what are some of the intangible benefits of sending handwritten mail as a realtor?
Develop stronger relationships by handwriting cards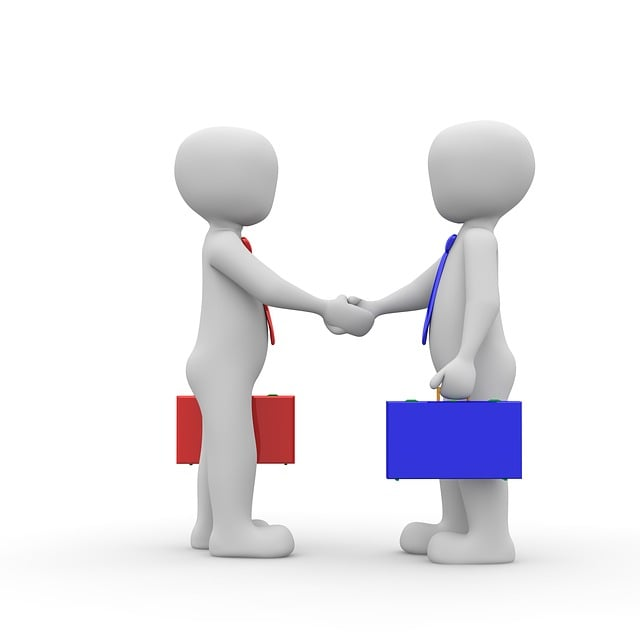 Handwritten letters are an effective tool real estate agents can use to stand out from the competition and make a lasting impression on their clients.
Not only do they express a real-life touch that digital methods can never achieve, but they also show that you care enough to express your gratitude in an attention-grabbing way. Clients who receive these personalized notes feel more appreciated and valued, creating stronger bonds between real estate sales professionals and customers alike.
In this era of digitization, taking the time to pen a thoughtful card or personalized note doubles down on strong customer relationships and supports your long-term success.
Give a personal touch to your brand
Handwritten notes are a great way for real estate agents to add a unique touch to your brand. Writing your own messages in your own handwriting allows them to create unique cards that set them apart from the competition, as very few people still handwrite cards due to an overreliance on technology.
Receiving a handwritten note also helps potential clients remember the sender by making a more meaningful connection. Furthermore, they provide an opportunity to build trust while diplomatically delivering messages that can sometimes not be achieved with technology alone.
How to write effective handwritten notes as a real estate agent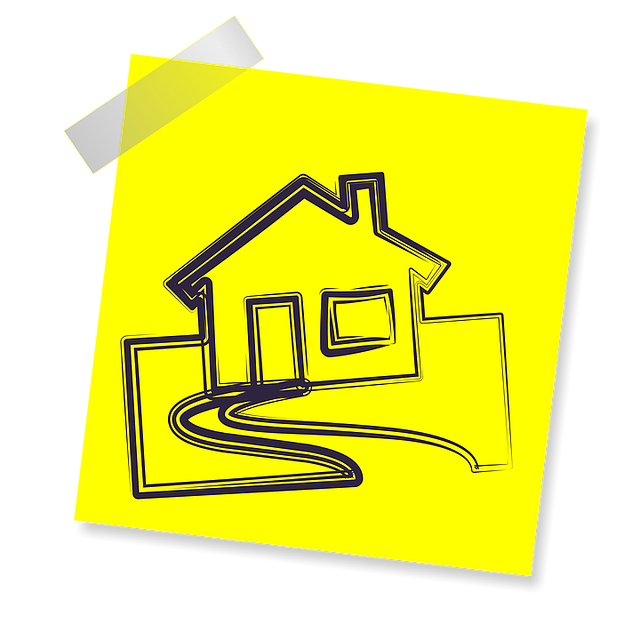 In the modern day, direct mail is still an effective tool for connecting with prospective buyers and sellers to make real estate sales.
Writing a handwritten card to reach out to potential clients can be especially advantageous as it helps you stand out from the competition. However, in order to make these notes truly effective, it's worth taking some time to ensure they are well-written and meaningful.
Make sure that you only explain a few reasons why you're reaching out and always include something directly related to the recipient such as their interests, hometown, or particular goals they have mentioned during conversations. Not only will this demonstrate your attention to detail but your hand written notes will also show them that their trust in you is relatively safe.
It's also crucial to emphasize that making a sale is not the only reason you are reaching out to contact them; developing a strong community presence makes a big difference as a realtor, helping establish you as a trustworthy authority while simultaneously helping you to spend less money.
Tips for crafting the perfect note
With today's digital age of emails and online communication, sending a handwritten note as a real estate marketer has become a lost art. But, when created properly, handwritten letters can immediately set you apart from your competition.
To make sure your note stands out, start by thanking the customer for their time, regardless of if they are a recurring client or just a potential lead. This lets them know right away that you value their business.
Secondly, mention why your expertise could be invaluable to the potential client in their (potential) purchase: for example, if you're a native to the area you work as a realtor in, directly noting this can lead to customers seeing you as a strong authority in that region.
Finally, send your corresponding cards or notes by postal mail to ensure they have tangible access to your services, and make sure to include an updated business card.
Crafting the perfect, handwritten thank you note can be time-consuming, but if done properly it can truly resonate with potential clients and remind them that you care about their needs over anything else!
What not to include in your handwritten note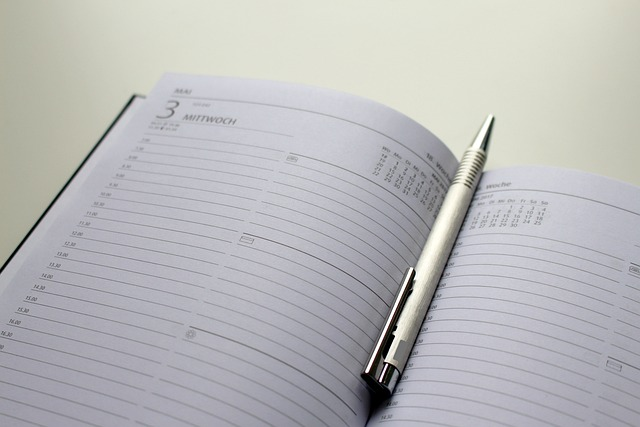 Although handwritten cards can be strong forms of personal marketing, it's important that you understand the boundaries of your profession and understand what is and isn't appropriate.
First off, avoid using handwritten cards or direct mail to overly advertise yourself or your business – any message should be crafted carefully without making yourself appear too pushy. While this may seem counterintuitive, the goal with a handwritten note is not necessarily to get an immediate conversion or new client.
In an ideal world, that would happen, but too many gimmicky-sounding lines in a handwritten note can just push potential clients away. On the other hand, a personable, friendly-sounding letter can help spread your brand without making you sound like you really just care about making a sale.
Along the same lines, handwritten cards should avoid any language regarding pricing or additional services such as trials or discounts they may be offering; these types of messages should only be communicated in other formats such as emails, letters, or something digital.
Finally, your correspondence should not include any offer language, as this could be seen as a legally-binding offer and there are certain rules that must be followed before making an offer official. By avoiding the pitfalls mentioned here, you can use handwritten cards for effective marketing without getting yourself into any form of legal trouble.
Great handwritten note templates for real estate agents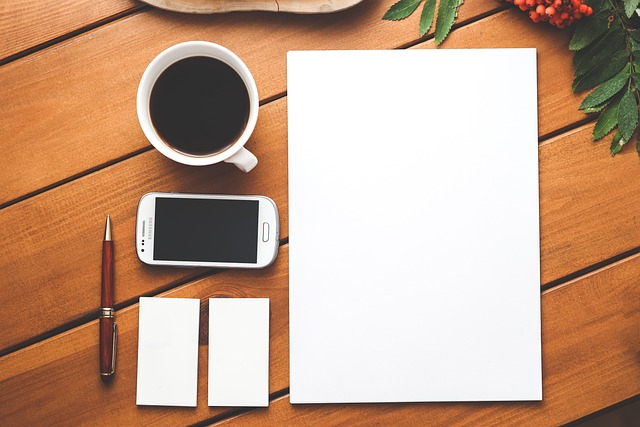 So, if you've gotten this far along, congratulations. You should have garnered a pretty comprehensive understanding of why handwritten notes are important in the real estate industry, but perhaps you want something a bit more actionable than simply ideas about how to write an effective letter.
We work with literally thousands of real estate agents on a day-to-day basis to help them send their clients and potential leads direct mail and have amassed quite a few real estate letter templates to make your lives even easier.
Real estate: first outreach attempt letter template
Dear __________,

I hope this letter finds you in good health. I wanted to thank you for considering me to potentially be your agent in finding your ideal home.

I understand that purchasing a home is one of the most significant decisions you could make in your lifetime, and I am eager to help you navigate this exciting journey.

As your agent, my pledge to you is that I will diligently work to find a home that meets your standards and is one that you will be proud to call your own. I promise to actively listen to all your preferences and provide realistic, personalized advice on what would be the best option for both your short and long-term goals.

Feel free to contact me via phone or email if there is anything else I can do to help you in your search.

Sincerely,

Your Name

My personal number: (___)___-____

My personal email: __________
Handwritten real estate letter template after first meeting with a new client
Dear __________,

Thank you for taking the time to meet with me today and discuss the details of your new home purchase. I enjoyed getting to know you better in person and learning more about what it is that you're looking for in a home.

I am confident that together we can find something that meets all your needs and that you'll be happy with. I am more than willing to take the time to answer any questions or concerns you may have throughout the process, so please don't hesitate to reach out if you ever need anything.

I look forward to hearing from you soon and helping you make your dream home a reality.

Sincerely,

Your Name

My personal number: (___)___-____

My personal email: __________
Real estate handwritten note template for existing clients
Dear __________,

I wanted to take a moment to personally thank you for choosing me as your agent and entrusting me to help you find your dream home.

Your loyalty as a client means the world to me, and I'm thrilled to have been a part of such an important, memorable, and exciting milestone in your life.

I hope that your new home is everything you hoped it would be and that it will bring you years of joy and happy memories. If there is ever anything I can do to help you or answer any questions, please don't hesitate to reach out.

I am here to provide you with the best advice, guidance, and support throughout this journey and any future real estate needs.

Thank you again for choosing me as your agent and for being an amazing client. I look forward to the opportunity to work with you again in the future.

Sincerely,

Your Name

My personal number: (___)___-____

My personal email: __________
NOTE: Considering this is a client you presumably have a relationship with already, you can even inquire to see if any of their family members are in need of assistance. Gaining referrals from current clients is another great way to minimize costs while also building up stronger connections.
Handwritten notes for real estate: between listing agent and seller
Dear __________,

I'm reaching out to express my sincere appreciation for the privilege of being your listing agent. It has been an absolute pleasure collaborating with you, and I am grateful for your trust in me.

I am fully committed to excellent service and ensuring that we obtain the best possible price for your home. I will put in my utmost effort to guarantee that your home is marketed to the right buyers and that you receive the top price and highest return on your investment.

Throughout the entire process, I pledge to provide candid advice, ensuring that we have a successful transaction. I am always available to answer any questions you may have, so please do not hesitate to contact me.

Once again, thank you for allowing me to work with you. It has been an honor to serve as your agent.

Sincerely,

Your Name

My personal number: (___)___-____

My personal email: __________
Thank you notes after closing a deal (for realtors)
Dear __________,

I wanted to take this opportunity to thank you for choosing me as your real estate agent. It has been an absolute pleasure working with you and I am so glad that we were able to find the perfect home for you.

I am grateful for the trust and faith that you have put in me throughout this process. My commitment to you was that I would do my best to ensure a successful transaction and provide honest advice every step of the way.

I hope that you are completely satisfied with your new home and that you will be happy there for many years to come.

Thank you again for the opportunity to work with you, it has been an absolute pleasure.

Sincerely,

Your Name

My personal number: (___)___-____

My personal email: __________
Creative ideas on using handwritten notes as a realtor
As we've already established, handwritten notes can be an effective and inexpensive way to reach out to current and prospective clients. But if you aren't using any of the above templates or want to stand out from your competition in even more unique ways, what are your options?
Use them for a variety of occasions
You could use personalized cards or thank you letters for any occasion, such as closing a deal or welcoming someone to the team.
Or, you can personally introduce yourself to potential buyers, by writing them a welcome letter and sending it with a small housewarming gift. Handwrytten has the ability to include mail inserts within our automated handwritten letters to make this even easier; this is an excellent way to create an impression with potential clients and create solid relationships going forward into the future.
Personalize with relevant quotes or local interests
Think outside the box by writing inspiring quotes or phrases that apply to their situation, or featuring local attractions or activities.
Add a unique, personal touch with design variations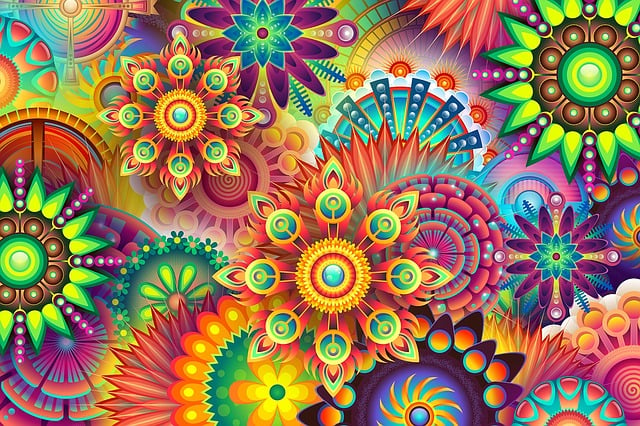 Add some flair to the note with stickers or decorations that match your brand identity. One thing that many real estate agents wouldn't consider is adding a picture of themselves on the inside of their card; by tying a heartfelt message to a picture of yourself, you can make sure to leave a lasting impression on potential clients and increase the likelihood for a successful sale.
Write thank you notes for referring clients or following up after viewings
If you send handwritten notes as thank-you cards for referring clients and following up after viewings, you can leave clients feeling appreciated, thus increasing customer satisfaction levels.
Take advantage of the holiday season
Holiday cards are another great idea, as they will remind them of your services all year round.
How to make the most out of your investment in writing and sending handwritten notes
Writing and sending handwritten notes is an investment many agents make in order to reach their intended audience. For this investment to be successful, it is important to take the time to plan and budget in terms of what you are writing as well as the cost of stationery, postage, and production. With Handwrytten, our service costs are transparent and easy to understand, so if you'd prefer an automatic handwriting service that does all of the writing and mailing for you, check out our services.
But, if you prefer to go down the route of writing your letters yourself, planning ahead gives you the opportunity to purchase supplies at a lower cost when possible and also allows for more creative ideas for different notes – which could lead to higher returns on your investment. The key is to find the right combination of content, materials, formats, and mediums that will leave a lasting impression on your readers so they remember you when they need your services.
In the end, the main thing we want to emphasize is handwritten letters serve to improve your customer experience, to help you stand out from your competitors. Shifting some of your budget away from traditional digital marketing strategies and investing more in the written word makes quite a bit of sense in the modern day.
How Handwrytten Can Help Realtors
If you've made it this far, thank you for taking the time to read our article. We are passionate about helping you provide a fantastic customer experience and sharing the knowledge that we have to help other professionals become better, so we've developed a few different tools to help make that easy.
Using Handwrytten's powerful prospecting tool, agents can search an area (a zip code, a city, or even draw a polygon on a map) and filter by the property, owner income, time in the home, and more. Real estate professionals can then send direct mail to everyone who matches the criteria. This is great if you sell a home in a specific area and want to reach out to other people within that locality.
You can also send handwritten cards easily to all buyers or sellers after the transaction, thanking your excited new clients. Along with these notes, product inserts and even gift cards can automatically be included to increase mail open rate and client retention.
Even further, it's easy to stay in contact and at the forefront of clients' minds by sending personalized, pen-written birthday best wishes and even 'happy holidays' cards. This will leave a statement that very few real estate marketers can.
For resources specific to real estate agents, visit our handwritten notes for real estate page to garner an understanding of what we can holistically provide for you through our services, or check out our post on some of our real estate marketing tips to get you started for free.
Check out our services or other pieces of content like writing a great closing for your card to help lock in more leads.